Nov 18, 2023
It blows my mind how printing technology has evolved. I love the power of paint on canvas, and I suppose it will always live on. Photography tried to kill it over 100 years ago but as though it were some sort of life form it evolved and survived. But archival printing on canvas offers a new approach to the old fashion single object hand painted object.
The first canvas print came from the printer a few weeks ago. I took a picture to illustrate scale. Please note that due to lighting conditions with my cell phone snapshot the colors are not exact.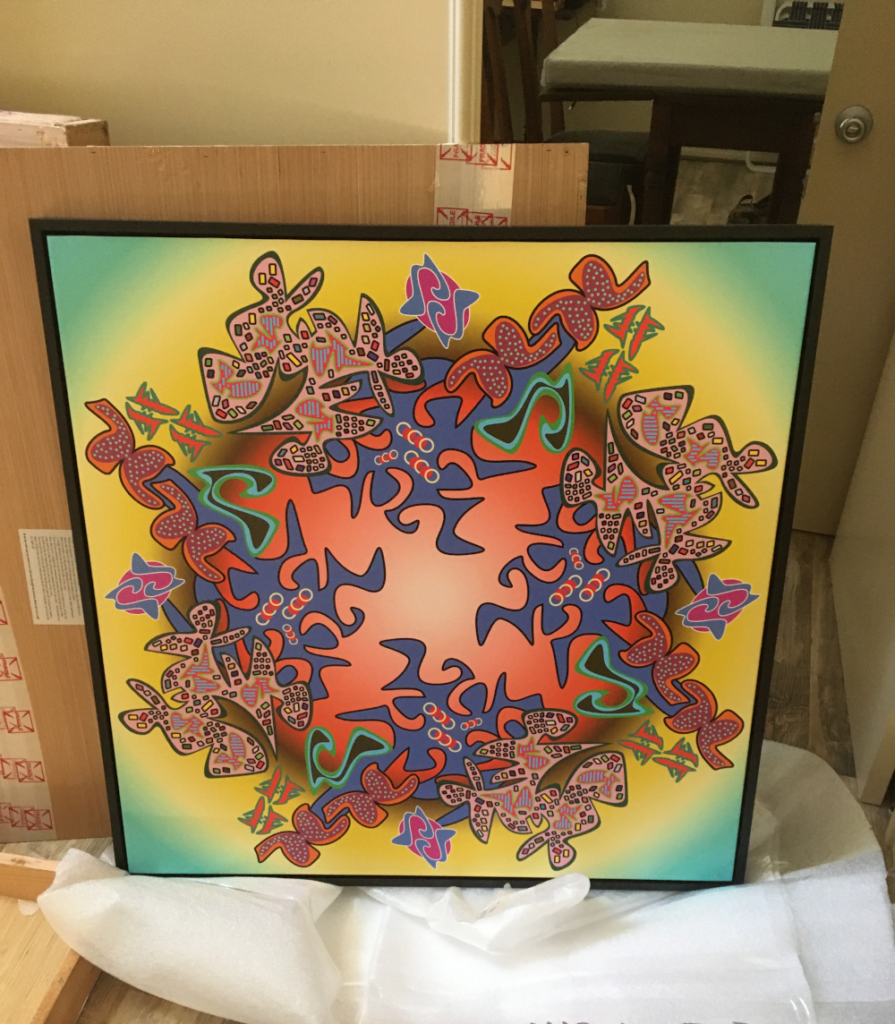 This is the first of a group of work that I want to make to target the interior design market. That sounds rather commercial and it is. There is no reason why people in offices, commercial spaces, or residences should be in an insipidly decorative box. I know from my experiences lightly stimulating color and pattern can feed the mind. Here is an article related to art in offices expanding this idea.
The title, A Solution to a Problem, is a reference to the acceleration of motivation that occurs when a challenge (business or life) is met with a possible solution.
The archival print medium can provide a high quality art object yet can be replicated. I think of it as though it is a piece of furniture. And I don't think that's a bad thing. Below is this image flat on.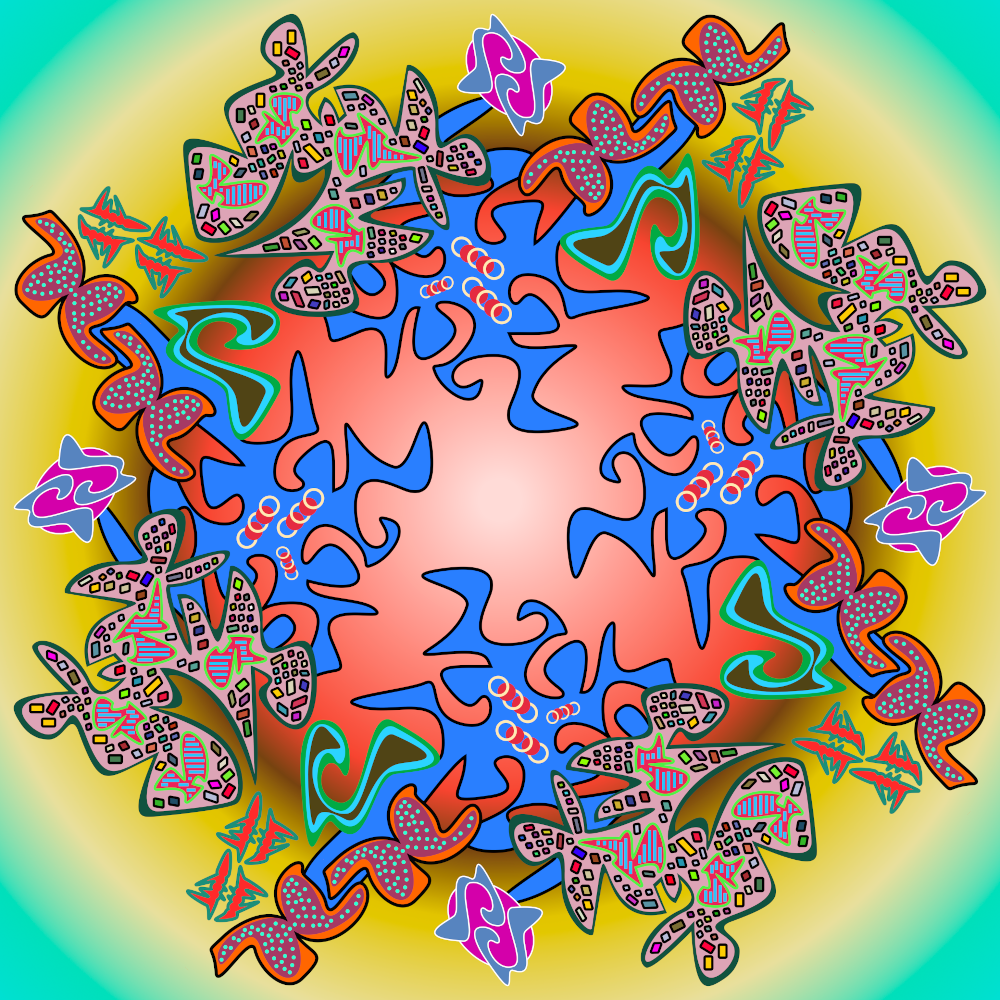 Thank you for taking the time to read this update as I continue to roll out my art business.
Categories: