Hundreds of thousands of people have been asking me what I had been up to in the year 2021. Well maybe not that many people, that was a slight exaggeration. I pulled a few things to represent the year.
I am of the philosophy that pictures tell stories. I don't believe artists know the stories, only the viewer can know them.
I also began relearning figure drawing in 2021. It's a lot like learning to play the guitar, you have to practice. My eye-brain-hand is evolving in different ways.
The first picture expresses the idea of voyeurism. Beyond that the viewer must interpret.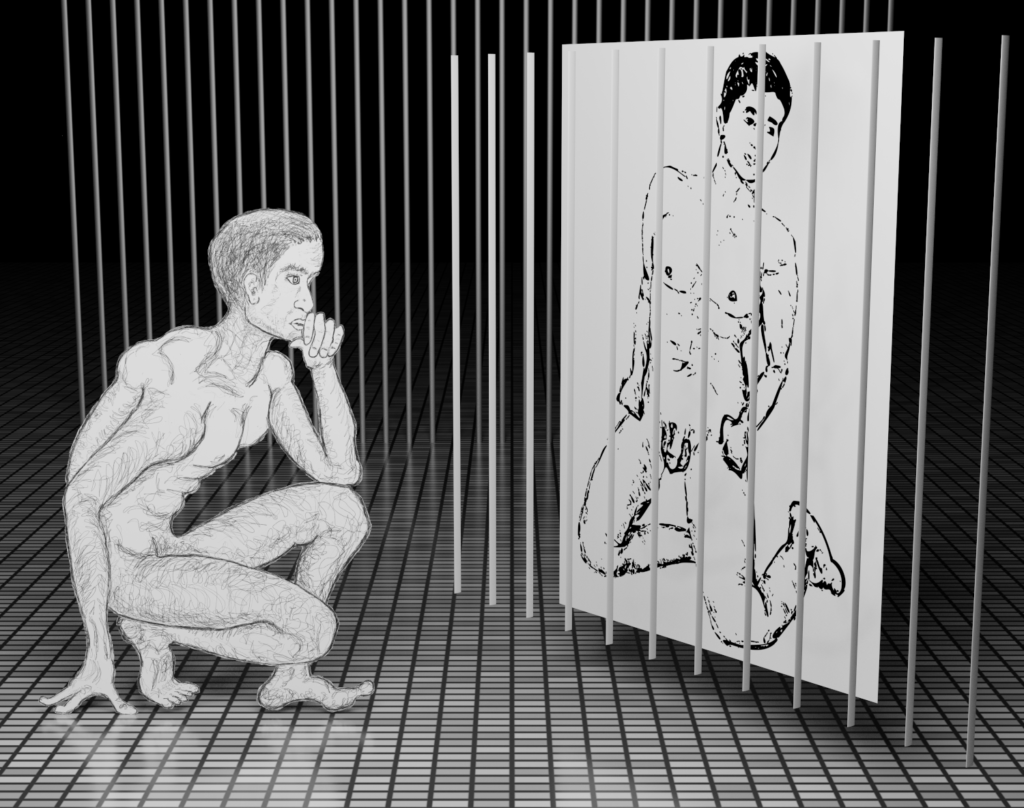 The next is about the escape or transcending the physical body. I am not sure why the ball head appears disturbed, or what the ball head even represents. The viewer must interpret.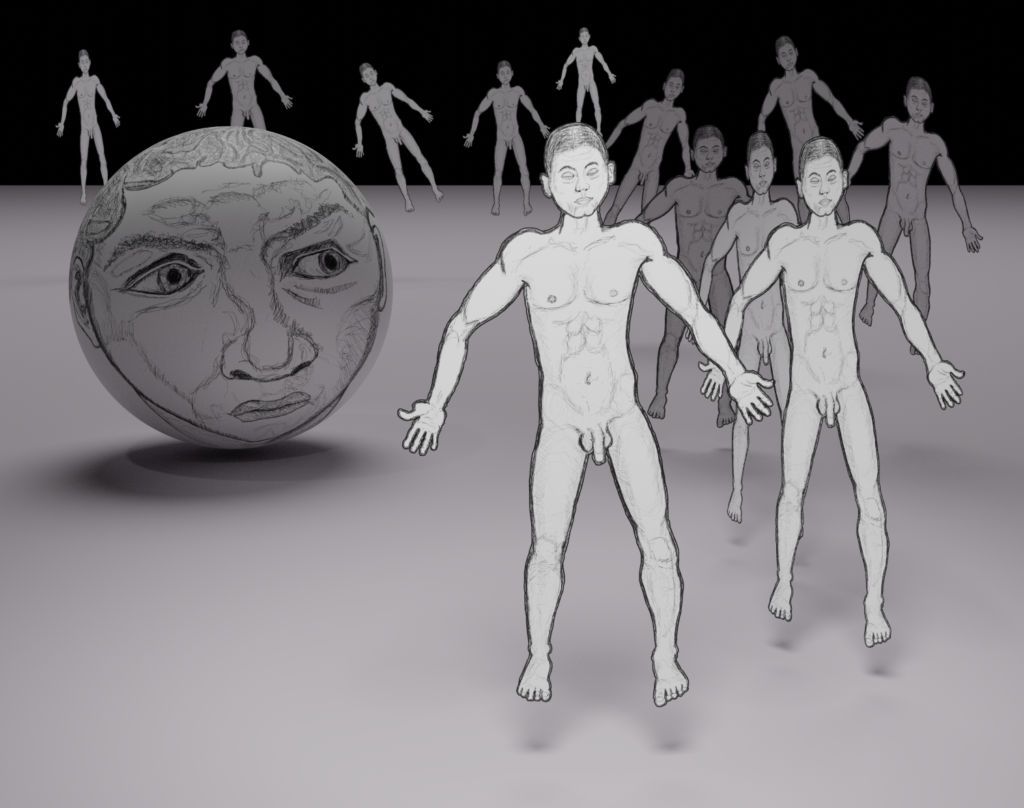 This post talks about more technical details for those who are into that sort of thing. These images are to be eventually digitally printed in very small limited editions.